You know what they say, opposites attract. How true that is for these opposing orange and blue colors. This is one of my favorite color combinations and the abstract Lotus Flower design is perfection. These invitations would be a beautiful choice for a summer or autumn wedding.
The invitation show is 5" x 7" and has a color theme of turquoise, orange and blue. It is my personal opinion that everything about this invitation is perfect. However, you have the option of changing the font, font color, text placement, paper color and paper type.
There currently is not a matching postage stamp for this wedding invitation. However, the following stamps would look great.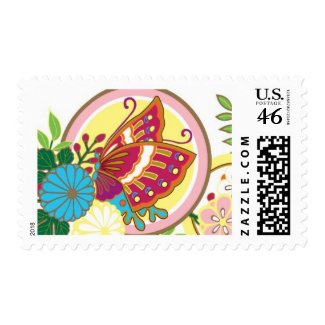 Lotus Butterfly Scene by Ceci New York
by CeciNewYork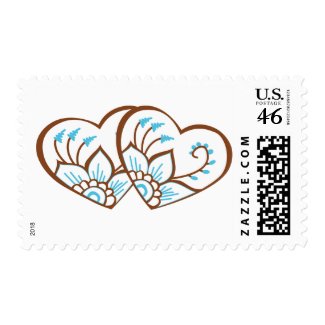 Blue Henna Hearts
by sixteenthkid
Blue Lotus Duet
by MovingLight