Need a few chicken supplies for your country farm themed wedding? Then take a look below. You might just find what you need. There are invitations, RSVP cards, favors and more...
Invite Supplies
This collection features a rooster and hen eating and strutting about in front of a black and white line drawing of a charming country farm...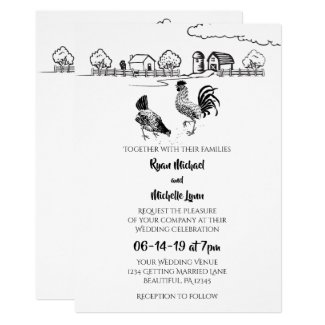 Chickens Rooster, Hen | Black, White Farm Wedding Invitation
This next invite has the same graphics but different font and the names in red...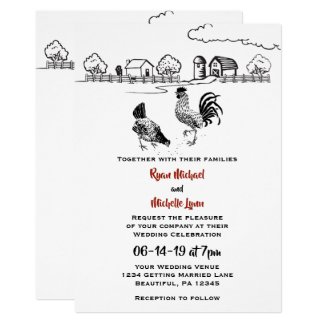 Chickens Rooster and Hen in Love Farm Wedding Invitation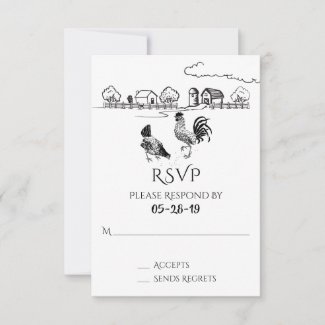 Chickens Rooster, Hen | Black, White Farm Wedding RSVP Card