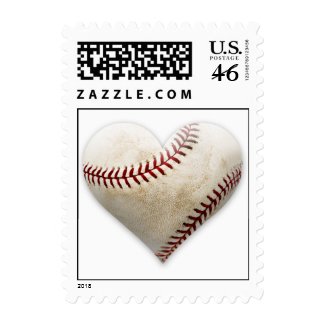 Should you pick your wedding invitations based on a stamp? In this case I think the answer should be yes. I'm really a football kind of girl but this stamp could convince me to have a baseball themed wedding.
So, if the wedding planning begins from a stamp, what style of wedding does this support? Well, this baseball wedding postage stamp would do well with either a simple elegance or casual wedding style. Baseball is one of the sports wedding themes that could easily swing both ways. Now, what about an invitation.


The invitations show above are each 5" x 7". You have the option of changing both paper color and type. There are six paper types and nine different colors.
For additional baseball wedding invitations and stamps take a look at the following sites:
1.
Unique Baseball Wedding Invitations
2.
Baseball LOVE Wedding Postage Stamps